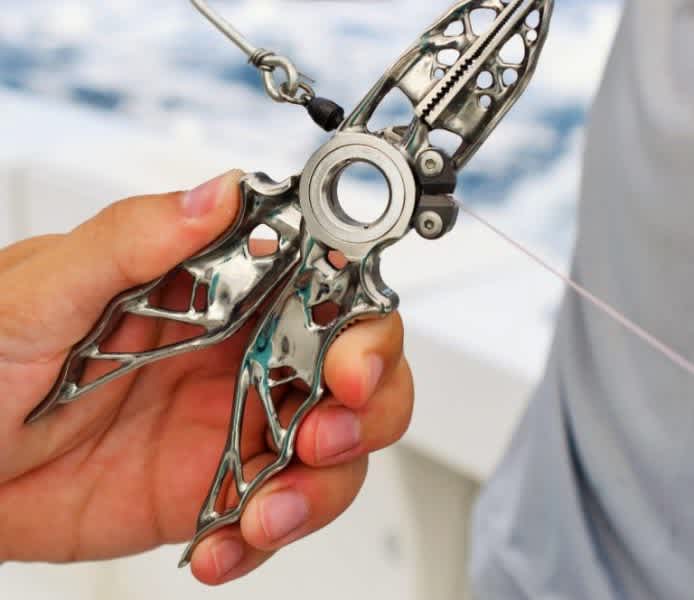 Fishing pliers are an essential tool for any serious angler. Whether it's crimping on new sinker weights, cutting old torn-up lines, or removing a hook from your latest catch, a good pair of pliers can come in handy in a lot of ways when you're out fishing. As creative as we are, we are often limited by what our minds can come up with an AI has no such limitations. The folks over at Danco Sports have just revealed their Premio AI pliers. The company used a process known as generative design to create a pair of strong and durable fishing pliers that weigh only 3.2 ounces.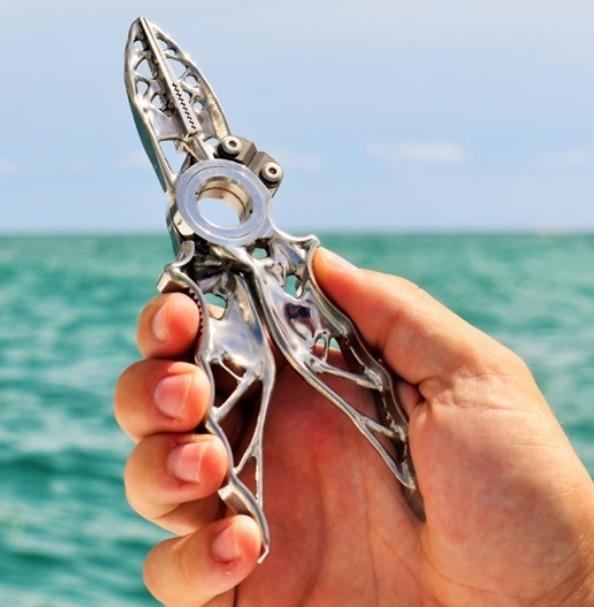 New AI Designed Fishing Plier: The Premio AI from Danco Sports
Coming in at just 60% lighter than other competing fishing pliers on the market, the choice to use Artificial Intelligence to design the new pliers to make them light but not technically "lightweight." The computer-aided design of the Premio AI Pliers means that despite their small mass, they can still deliver up to 500 pounds of crimping force. Adding to both the lightweight design and the durability – the pliers are made from machined titanium giving them both a unique look.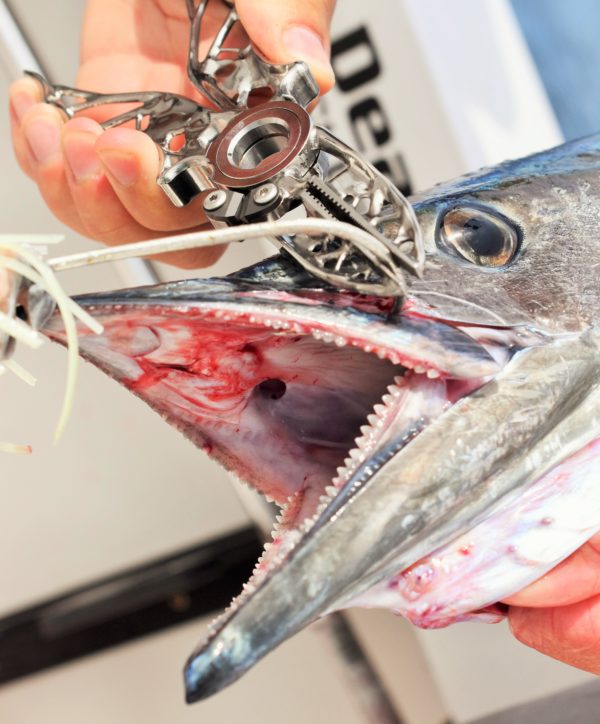 The Danco Premio AI Pliers are designed and manufactured in the USA and are currently available for $699 and come with a lifetime warranty. For more information about Danco Sports' lineup of fishing and outdoor gear, you can visit their website www.dancopliers.com.
"As I studied the history of the fishing plier, I realized not much has changed over the past century. danco's lightweight halo hinge led me to think about weight savings and how we could improve upon this. My personal passion for automotive racing led me to look for innovations from industry leaders such as Bugatti. What really caught my eye was how they use artificial intelligence to take a giant leap forward in innovation for parts like their brake calipers by using generative design technology. Generative design doesn't just incrementally improve a product by reducing weight by say 10%. It can reduce weight by 50% or even more – surpassing decades of traditional innovation. We decided to take this technology and bring it to the outdoor industry. Our first step in doing so was reimagining what the fishing plier could be. We used our current 6.5" premio titanium pliers as a base model and focused in on the key constraints such as the jaws, handles, and the gripping strength to optimize this plier to be stronger yet significantly lighter. Through this process we were able to come up with over 400 different designs in a matter of hours to ultimately choose the best option with the serious angler in mind. We're proud of the result, and we think that everyone who handles these will be stunned."

Brian Yankello – Senior Project Manager Danco Sports