I'm sure I'm not the only one who has had rough days out on the trail or at work and come home with my feet smelling like Pepe Le Pew. Smelly feet are sometimes just a natural result of our day-to-day activities but it doesn't make it any less unpleasant when we come home to our loved ones only to stink up the place with our freshly marinated feet. Scentlok Technologies has developed an odor-destroying sock that makes use of environmentally friendly silver to destroy microbes that contribute to smelly socks.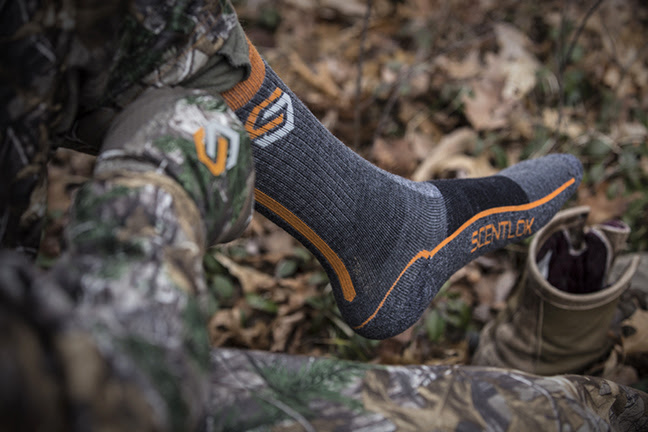 Scentlok Odor Socks to Keep your Boots and Shoes Smelling Fresh
Take Care of Your Feet and Those Around You

The war against foot odor goes high tech with odor-destroying ScentLok Performance Socks

MUSKEGON, Mich. (April 28, 2021) – For most people – and certainly those who enjoy the outdoors lifestyle – life is a combination of work and play. Unfortunately, both can result in stinky feet. And while your stinky socks may be your dog's favorite objets de désir, they have quite the opposite effect on any kind of animal attraction you might be interested in… if you catch our drift.

Yes, your feet stink, but take heart; it isn't your fault, and we can help. From the company who makes it it's mission to develop the technologies and products that combat odors wherever they exist, ScentLok Socks represent the easiest, healthiest and most environmentally friendly weapon available in the age-old battle against foot odor and all it stands for. Honestly, they might change your life.

The recognized leaders in high-quality odor-adsorbing clothing for hunters, athletes and outdoors enthusiasts – as well as odor-destroying ozone products for the home and the field – ScentLok offers a selection of odor-destroying Performance Socks for any occasion or activity. This technical footwear goes well beyond holding scent molecules at bay; it actually helps to prevent the microbacteria that causes stinky feet in the first place. And they do it with their very own Silver AlloyTM technology.

So, how does it work?

It's no secret that silver can be a highly effective antimicrobial. Less known is the fact that the silver needs to touch the skin in order to unlock that potential. The inner layer of threads that envelope the feet in ScentLok socks are literally extruded one strand at a time, at which time silver is embedded into every polyester pore. Rooting this alloy into the thread itself keeps the silver in place throughout the sock's lifespan, while also ensuring contact with the skin. Unlike topical silver ion treatments that wash out – losing effectiveness and creating environmental hazards – the silver contained in ScentLok socks is both permanent and safe.

This is why the Silver AlloyTM technology employed by ScentLok is Bluesign System Certified – the textile industry's highest assurance that a product and the methods by which it's manufactured are environmentally safe.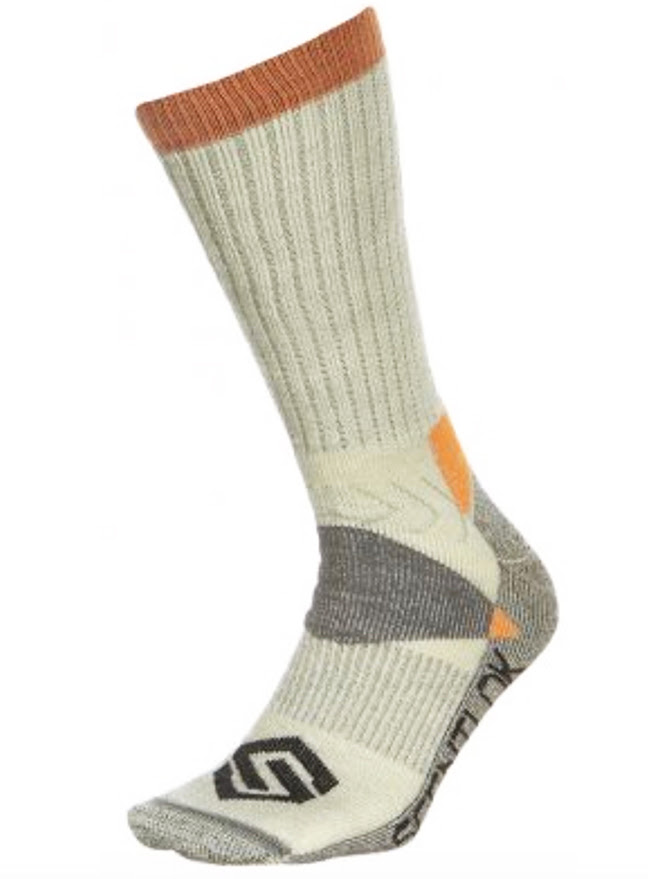 As someone who spent many years in boots for well over 10 hours a day, I think I can at least say that these socks look like they are well worth the cost. They may not be the most budget-friendly option out there but they aren't overly priced either. The biggest thing for me would be if they can sustain daily use. If they do, I would say that these would be some of my favorite socks.