As the ammunition shortage of 2020 evolves into 2021's wasteland of "Slim Pickings", handgun accuracy is more important than ever. Whether you're honing your skills at the range or putting your weapon into service, there's no excuse for wasting ammunition in today's "dollar-a-round" shooting economy.  A pistol laser sight is a great tool for improving accuracy, backing up your sight picture, and enhancing weapon control. But if option paralysis is keeping you from picking the right laser that meets your needs, we've rounded up the best pistol laser sights to help you pull the trigger.
There are four main types of pistol lasers, and we'll look at some examples of each. These categories are trigger guard lasers, rail mounted lasers, internal lasers inside the pistol frame or body, and grip mounted lasers. There's also some oddballs, like the integrated rear sight laser Laserlyte recently discontinued, but these are less common.
If you're interested in the energy output specifications for the various types of lasers, stick around until the end – we'll talk about the different classes/power ratings, and what they mean for your pistol laser.
The best laser for you will depend on what firearm you carry, how you plan on holstering it, and what style you prefer – some people like the look of an under barrel light or laser, while others prefer a more discreet option that doesn't interrupt the classic firearm silhouette. The good news is that there's a laser setup for everyone.
Table of Contents

Looking at laser power specifications
If you're still reading, you must really like lasers, so let's take a moment to talk about what the power specifications on each laser mean. If you're not an engineer, physicist, or science geek, the numbers may be confusing, so here's a quick explanation. 
Typically, a laser will have two measurements: wavelength (measured in nanometers or "nm"), and power (measured in miliwatts, or "mW"). Do these numbers matter at all?  
The short answer is: not really. Most pistol lasers fall into the category of class 3R lasers (also referred to as IIIA, or 3A):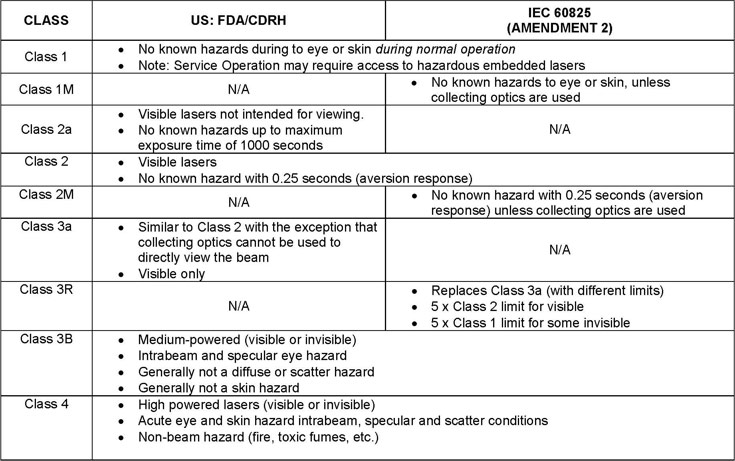 Class 3R lasers produce a power output at or less than 5 milliwatts (mW). This low power generates a bright dot visible at a distance, and can cause some degree of eye damage if viewed directly at close range. For an extreme comparison, the actual laser weapons used aboard U.S. naval vessels have a power rating somewhere around 15–50 kW, making them 15-50 million times more powerful than a pistol laser. 
Unless you're buying a cheap knockoff that's attempting to trick you into putting a class 2 laser pointer on your handgun, commercially available class 3R/3A lasers are all essentially the same — with one notable exception. 
Which is better, green or red for a laser sight?
That's really the only practical scientific consideration you need to worry about when picking a pistol laser. Green lasers are brighter, and will show up better in daylight than red lasers.  You need to pick what is best for you.
We are committed to finding, researching, and recommending the best products. We earn commissions from purchases you make using the retail links in our product reviews. Learn more about how this works.