In this review, we are going to take a look at the Kel-Tec RDB Defender, a 5.56 bullpup rifle built for defense, but used for hunting on a recent trip down South.
So, before we get in to the Kel-Tec RDB Defender, I'd like to preface things by saying the defender could be considered an outside the box choice for hunting. I know, bullpup rifles are not a common choice to head to the woods or to the open fields of Texas, but I did just that and here I am to tell the tale.
I seem to find myself in Texas monthly at this period in my life. I've now been once a month in 2021 and there is no stopping this train. If I could get the rest of my family on board, I would seriously consider a move. Not only are there endless choices for hunting, but also great people, and some amazing weather. Since I can't make the move, I'll just make myself a very frequent visitor.
In late 2020, I had the opportunity to take the Kel-Tec RFB Hunter down to Texas for a hog hunt and I found it to be a very capable .308 rifle. As I mentioned in that review, it was my first time taking a bullpup for a spin in a hunting application. One of the things that I found most advantageous was the compact size of the rifle in comparison to the extended length of the barrel. Having taken the RFB Hunter for a spin, I thought I would give the RDB Defender a spin.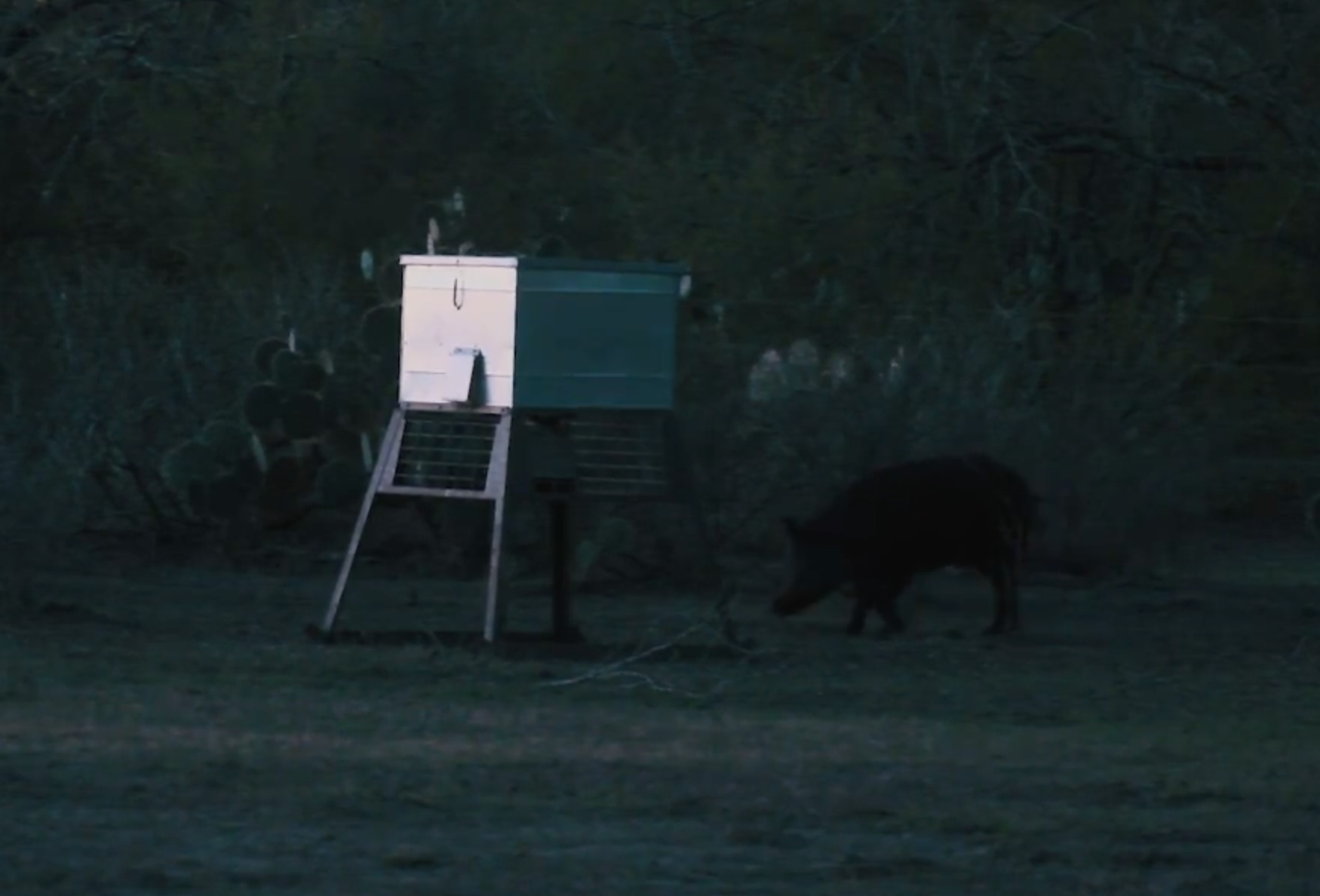 The Kel-Tec RDB Defender is a compact bullpup rifle chambered in 5.56X45. The rifle was created taking design cues from both the RDB and RDB Survival to create this lightweight rifle. The defender comes standard with an aluminum, MLOK hand guard, collapsable buttstock, and 16" pencil profile barrel. The overall length of this rifle was the draw for me, coming in at just 27". I mentioned this point in my review of the RFB Hunter but having a compact rifle on hog hunts is something to cherish. There is a lot of in and out of vehicles as well as scanning the landscape using the thermal scopes, all of which is made easier with a shorter rifle.
This rifle was a lot of fun to shoot and I think it's a good option for someone who may want to play in the bullpup space. Rifles chambered in 5.56 are typically better suited for smaller game and predators, however it is absolutely an option for hogs. I really like taking rifles with me that can be multi-purpose and a larger caliber is not always the best application for the game you are in pursuit of.
One such time was a coyote hunt in 2019 where I happened to call in a really nice grey fox. Had I been hunting with a larger caliber such as the .308 or 6.5 Creedmoor, I would have run the risk of ruining the fur. Luckily, I was hunting with a 5.56 and was able to come away with a perfectly intact full body mount of the fox.
Something like the Kel-Tec RDB Defender is a great multi-purpose rifle for your south Texas hunting escapades, marrying reliability with a compact and lightweight frame. If you are interested in more information about the Kel-Tec RDB Defender, you can head over to www.keltecweapons.com.
Full Specs
.223Rem/5.56x45mm
WEIGHT UNLOADED – 6.7lbs
20 or any AR15 Magazine
27″
16.1″
1:7in
4.5 – 5.5lbs
DOWNWARD BRASS EJECTION
MSRP – $1300