In today's review, we are going to take a look at the Banish 30 from Silencer Central, one of the best sound suppression devices I have had the pleasure of using.
There is an old saying which is completely unrelated to the world of firearms, but something I think is very relevant to this review; "to know them is to love them". To know suppressors, is to love them. I find that this saying fits so well with suppressors because to many, this product seems to give off an air of unattainability. This, of course, is just not the case.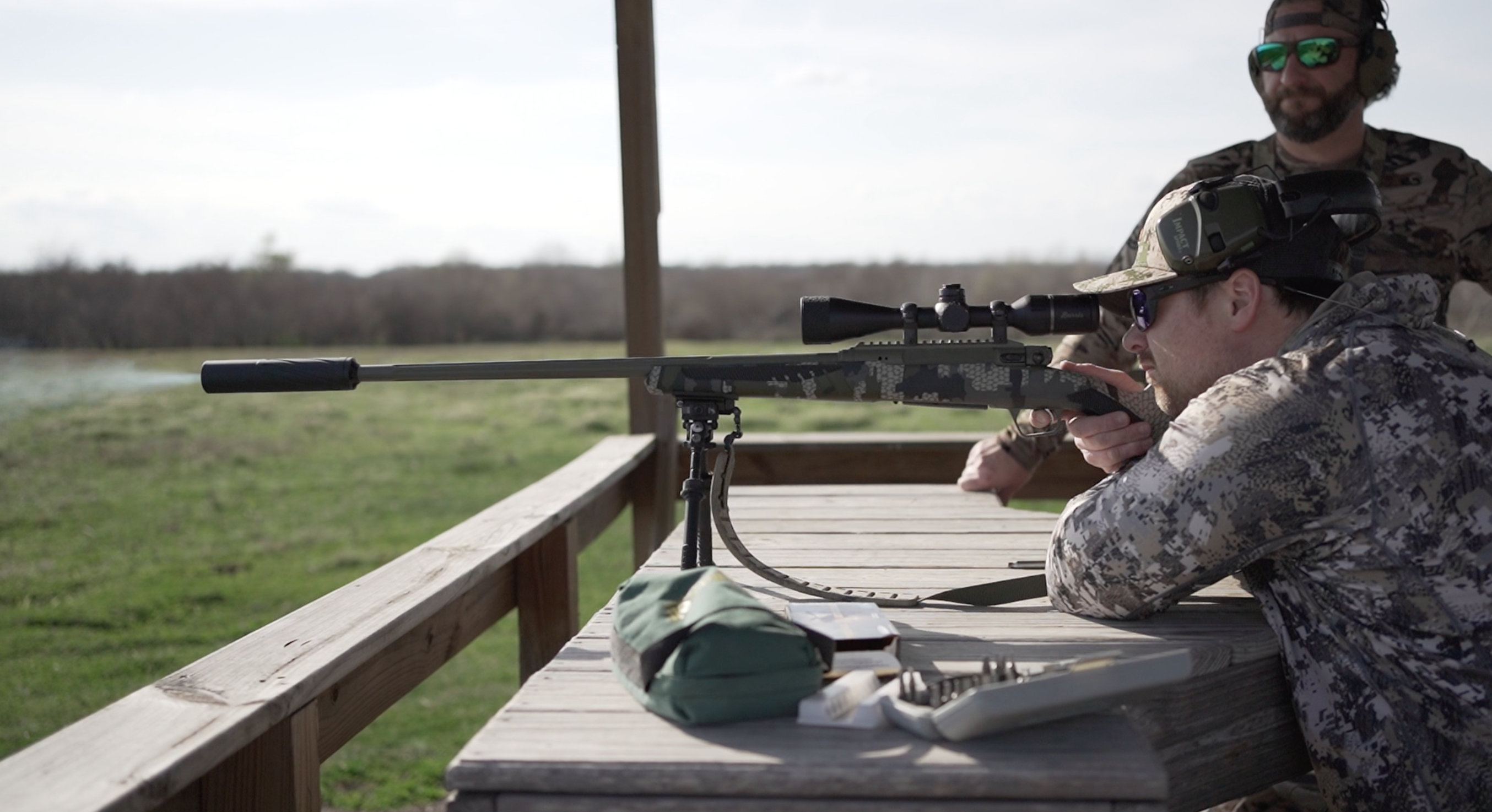 Now, there is certainly a bit more work that a buyer needs to do when jumping into the world of suppressors. I won't pretend that suppressors can be acquired as easily as a run of the mill firearm, but as many say, good things come to those who wait. Suppressors, along with machine guns, fall into the regulatory realm of the National Firearms Act (NFA).
First enacted in 1934, the NFA imposed a tax on the making and transfer of certain firearms defined by the act and also created the special occupational tax for those engaged in the business of importing, manufacturing, and dealing in NFA firearms. An SOT is something that any FFL can apply for and upon receiving, can begin to participate in commerce activities related to NFA items. It wasn't until 1986 that suppressors became an NFA item, adding the taxation requirements to the item.
Often times, when buyers begin looking at suppressors, they can scare themselves off from the purchase because of the perceived red tape and wait times. I'll dive into the process of buying a Banish 30 towards the end of this review, but let's talk about wait times. It's important to remember that waiting is a passive activity. You aren't putting any effort in to waiting for something to happen and as such, once you have completed your paperwork, the waiting part of your suppressor purchase is often the easiest part. At least that is what I have found.
You can track the current wait times as well, and Silencer Central has developed a complete guide to NFA wait times which you can find here on their website. The main reason why there is a wait time at all is not because the product or process demands it, it's because the ATF still requires a paper submission. The bulk of the time you wait for your tax stamp is a direct correlation with the time it takes the ATF to process your submission.
So let's dive in to the Banish 30 from Silencer Central. This suppressor is one of the most versatile in the catalog of products that Silencer Central makes. When looking at suppressors in general, one of the first things you are going to want to think through is how you plan to use it and what the primary host gun(s) will be. If the largest caliber rifle you own is a 5.56, you may want to look more towards the Banish 223. However, if you own a number of different rifles, in various calibers, you are going to lean more towards the Banish 30. The reason being the Banish 30 has compatibility with host rifles with calibers from .17 all the way up to .300 Weatherby.
You may not be a big game hunter today, but what about 5 years from now? If you own or ever plan to own a caliber specifically designed for hunting larger game and think a suppressor will play a part in a future hunt, you owe it to your self to consider a suppressor that can be versatile.
For the purpose of this review, I was fortunate enough to get my hands on one of the new Impulse straight pull rifles from Savage Arms. I thought, what better gun to host the Banish 30 while I am on a multi-species hunt down in Texas. Over the course of 3 days, I was hunting nilgai, hogs, and what proved to be extremely elusive coyote. Take a look at the video below for more of my hands on with the Banish 30.
So, you have seen the Banish 30 in action and got a glimpse into my self professed love for this can because of its ability to drop from a 9″ configuration to a 7″ configuration. As a hunter, this is one of the greatest selling points for this product, immediately following it's ability to suppress a 300 WinMag. With a hunting rifle, you are working a host gun that starts off with more length, so to drop 2 inches from the suppressor is an enormous benefit in my eyes when you are breaking away from hunting in a blind.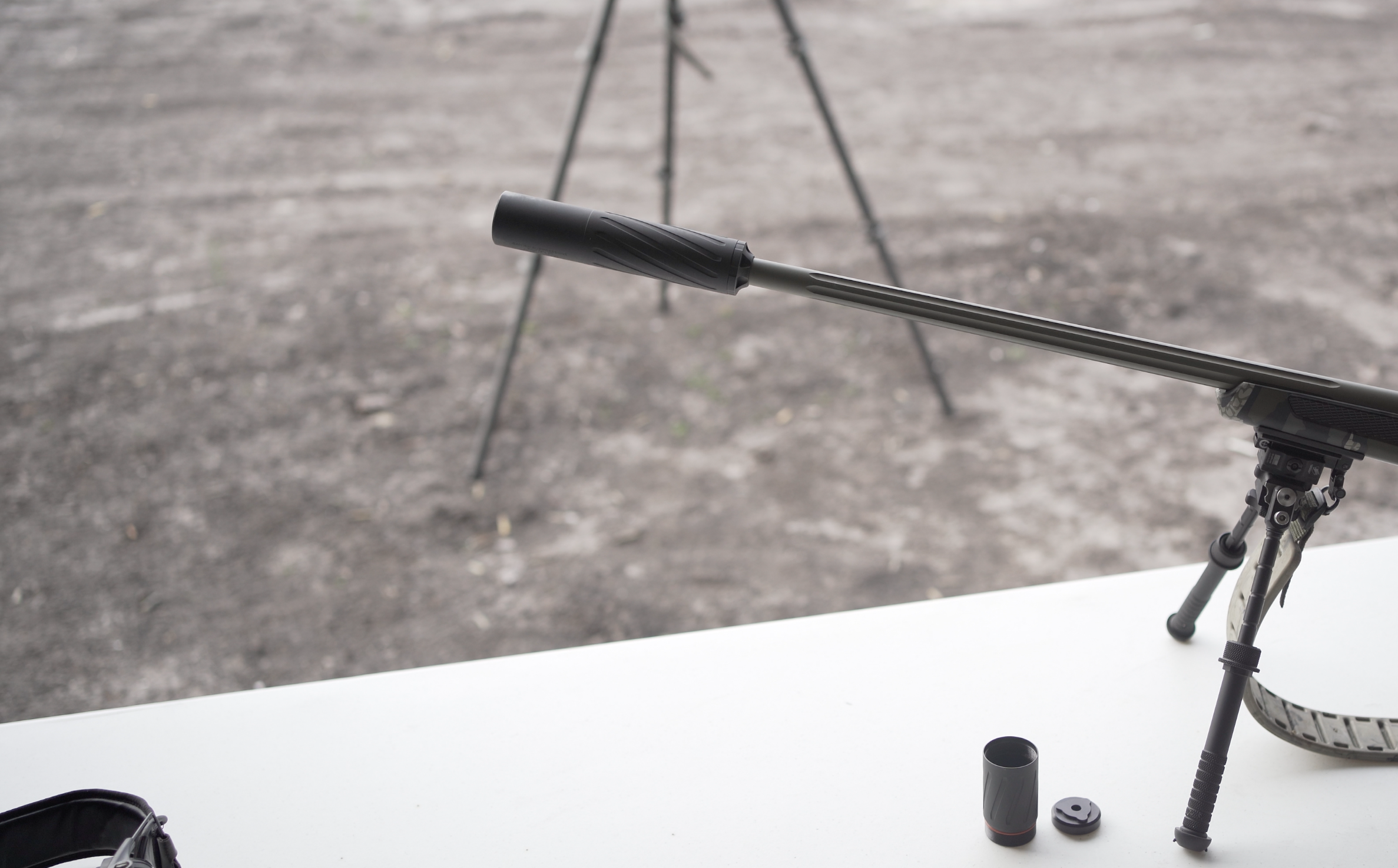 With all that said, I want to come full circle on the buying process that Silencer Central provides their shoppers. In the Amazon age, buyers have come to expect the ability to purchase almost anything online and have it delivered to their front door. Even Tesla allows you to buy a car online and have it show up at your house. This process is exactly what Silencer Central has introduced to their customers. You can buy a suppressor from Silencer Central online, and in almost all cases have it delivered directly to your front door.
Here is how the process works:
After completing your application, all you have to do from there is move on with your life as normal.  As someone who has been through this process more than once, the waiting goes incredibly fast. More often than not, I get caught up in the daily grind of life and almost forget about my purchase until I get the call that my Tax Stamp has cleared. For me, a suppressor is worth the wait and worth the small amount of work that goes in to the purchase.
With all that said, the Banish 30 is something that I plan to add to my collection. In terms of sound suppression, it has tremendous benefits for hunting, the primary application I will use it for. At a price point of $979 + your tax stamp, the Banish 30 is a great value for what you will be receiving. If you like the finer things in life, you may even find yourself going down the path of the Banish 30 Gold Package.
If you are already looking at a suppressor, or this article has triggered a new spark to purchase one, you should absolutely head over to Silencer Central to take a look at their full catalog of products. From rimfire rifles and pistols, up to big bore hunting rifles, they will surely have a suppressor to meet your needs.
Length: 7" or 9" (depending on whether the tube extension is on or not)
Diameter: 1-1/2"
Number of Baffles: 8
Weight: 10 oz (7") or 13 oz (9")
Material: Titanium
Thread Pitch: 5/8×24
Brand: BANISH
Self-Service: Yes
Caliber: .308/7.62
Caliber Range: .17 to .300 Weatherby
Color: Black
Finish: Gun Kote and Tribodone 41 DLC
Sound Reduction: 34 dB
Mount Style: Direct Thread
Full-Auto Rated: Limited Full-Auto Rated
Lifetime Warranty: Yes
MSRP: $979
This review has been brought to you by Silencer Central.