In this article brought to you by Maven Optics, I recap my cross country road trip to load up my freezer with some of the best meat a hunter can get their hands on, elk!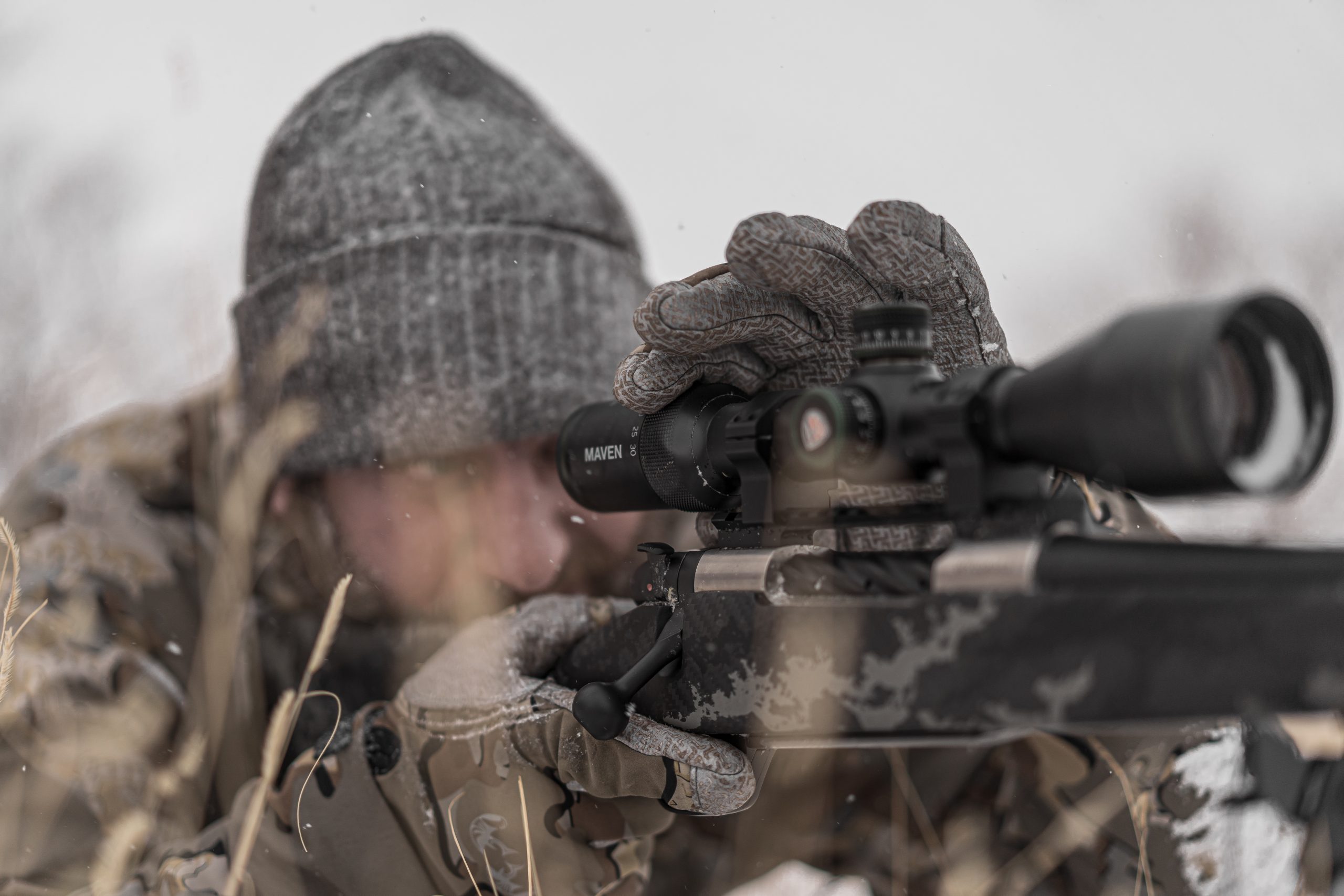 2020 proved to be trying year for everyone across the United States and I am confident that all of us are happy to see it in the rearview mirror!  Wherever possible, we all tried to grab on to some sense of normalcy to escape the craziness that was surrounding our new day to day life.  I was no exception and being an avid hunter, I refused to let my freezer go empty for the year.
With all of the COVID issues around the world, many of my hunting trips had to be postponed and I was left scrambling to try and come up with a solution to replace the meat I had planned to stock my freezer with.  As luck would have it, I was able to set up a late season cow elk hunt in New Mexico. This was a perfect way to get out into the field late in the year and put some of nature's best organic meat in the freezer.  Plus, it provided me the opportunity to get out of the house an enjoy a cross country road trip and check out some of the country's most beautiful places that I had not yet seen.
We set out early from Michigan and meandered our way Southwest, covering a lot of ground in the dark of night.  As we got closer to our destination of Raton, NM, we hit our first must see stop.  We pulled off the freeway and took our obligatory touristy pictures at the Tri-State monument where you stand in Texas, Oklahoma and New Mexico all at the same time!  It was a good excuse to get out of the truck and stretch our legs for a few minutes and see something unique that we would otherwise have not got to see.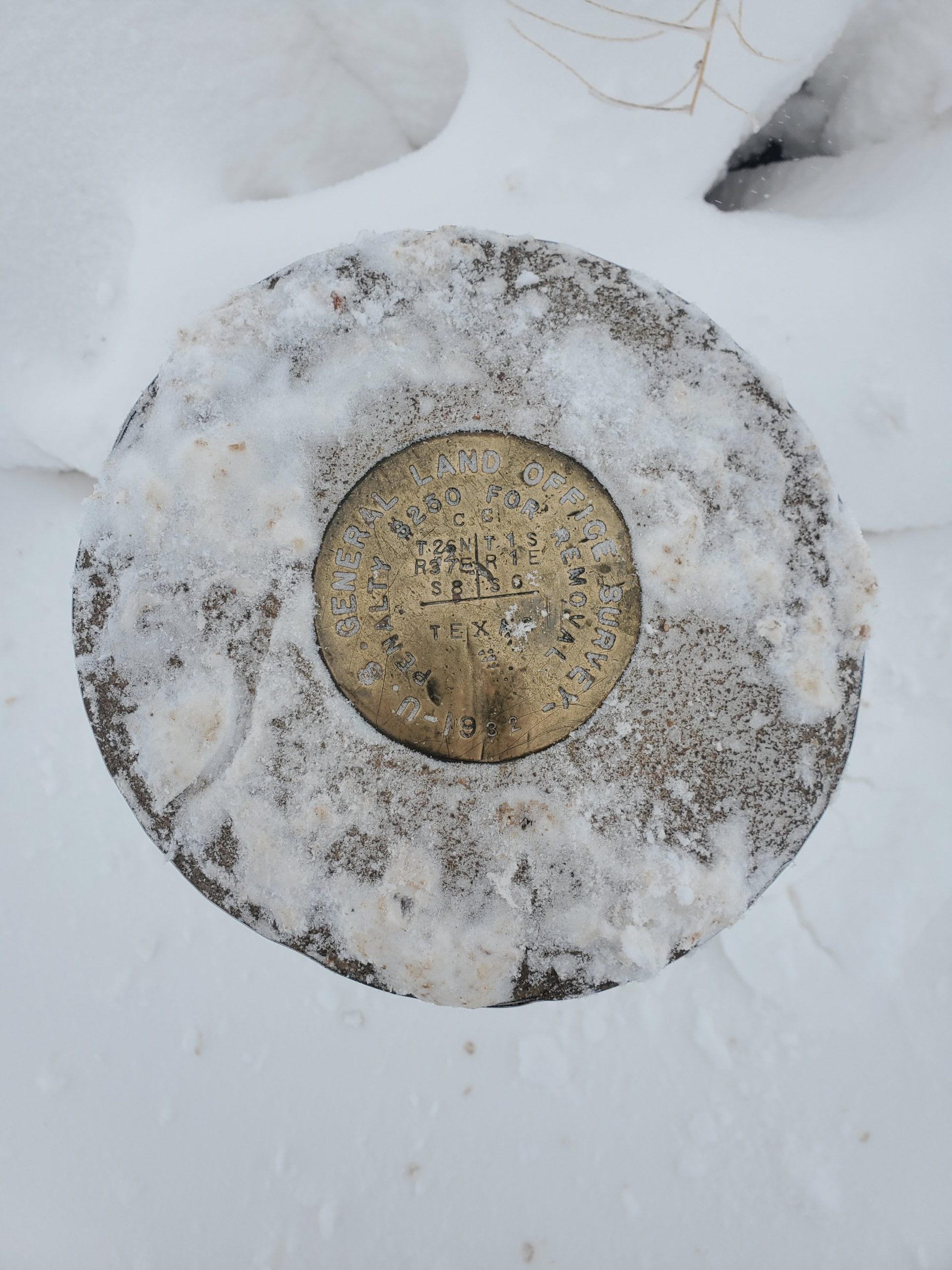 We rolled in to camp in the early afternoon with just enough time to check the zeroes on our rifles and head out for the evening.  We didn't fill any cow tags on day 1, but saw a few nice bulls and it just felt good to be out in the mountains away from all of the craziness.  After a 20+ drive from Michigan, we were looking forward to a good nights sleep so that we could hit it hard the next morning.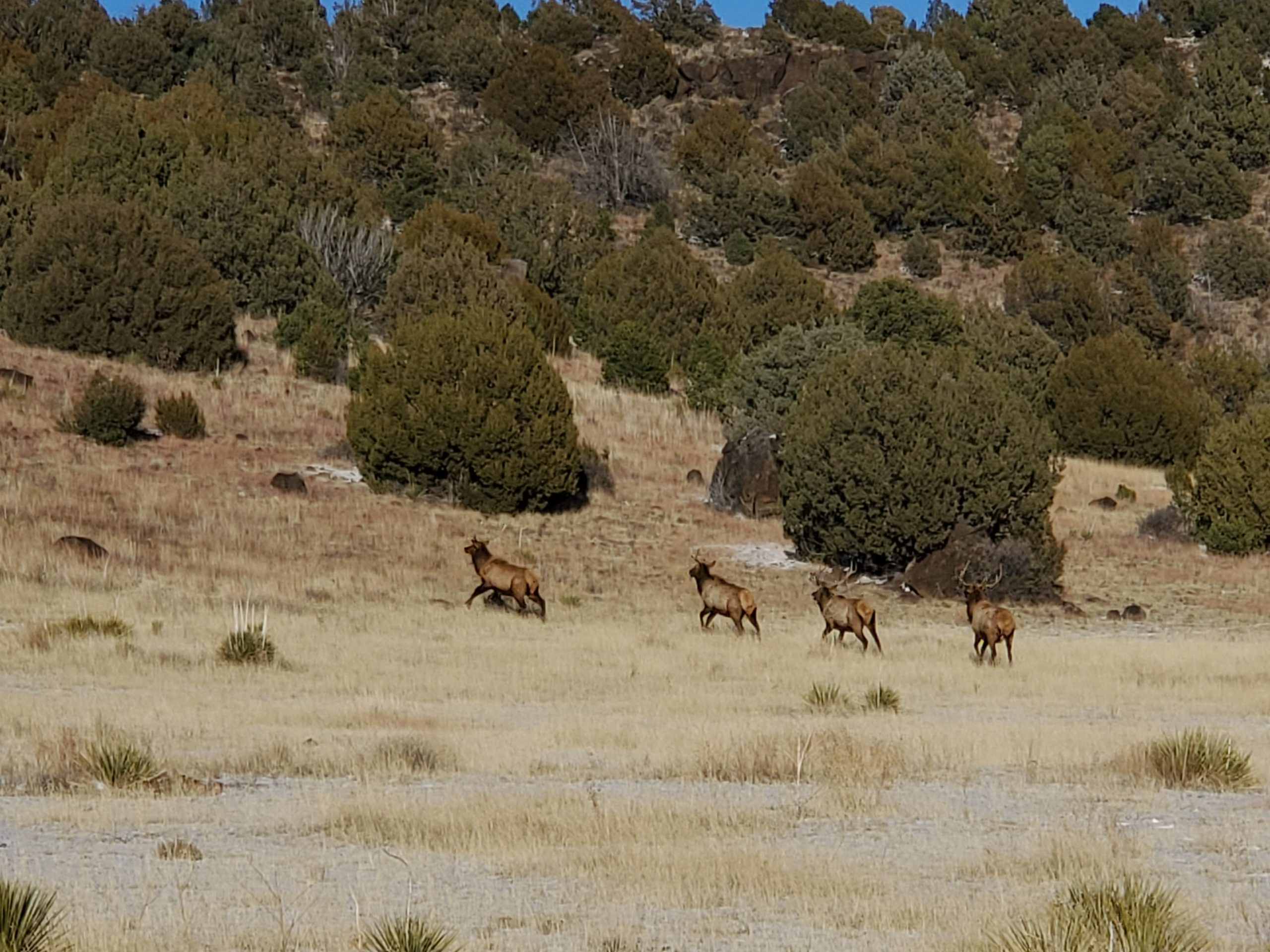 Late season cow elk hunts are a relatively affordable way to extend your season and are usually pretty available in many of the Western States, especially on private ranches.  They can range anywhere from a "lodge hunt" where your roof and meals are included, to a "town hunt" where you meet the guide in the morning and stay in town at a hotel and are responsible for your own meals.  
On the afternoon of the first full day of hunting I was able to successfully harvest a mature cow elk and my quest to fill the freezer was complete.  We filled our second tag the following morning and quickly got to processing meat for the long ride back home to Michigan.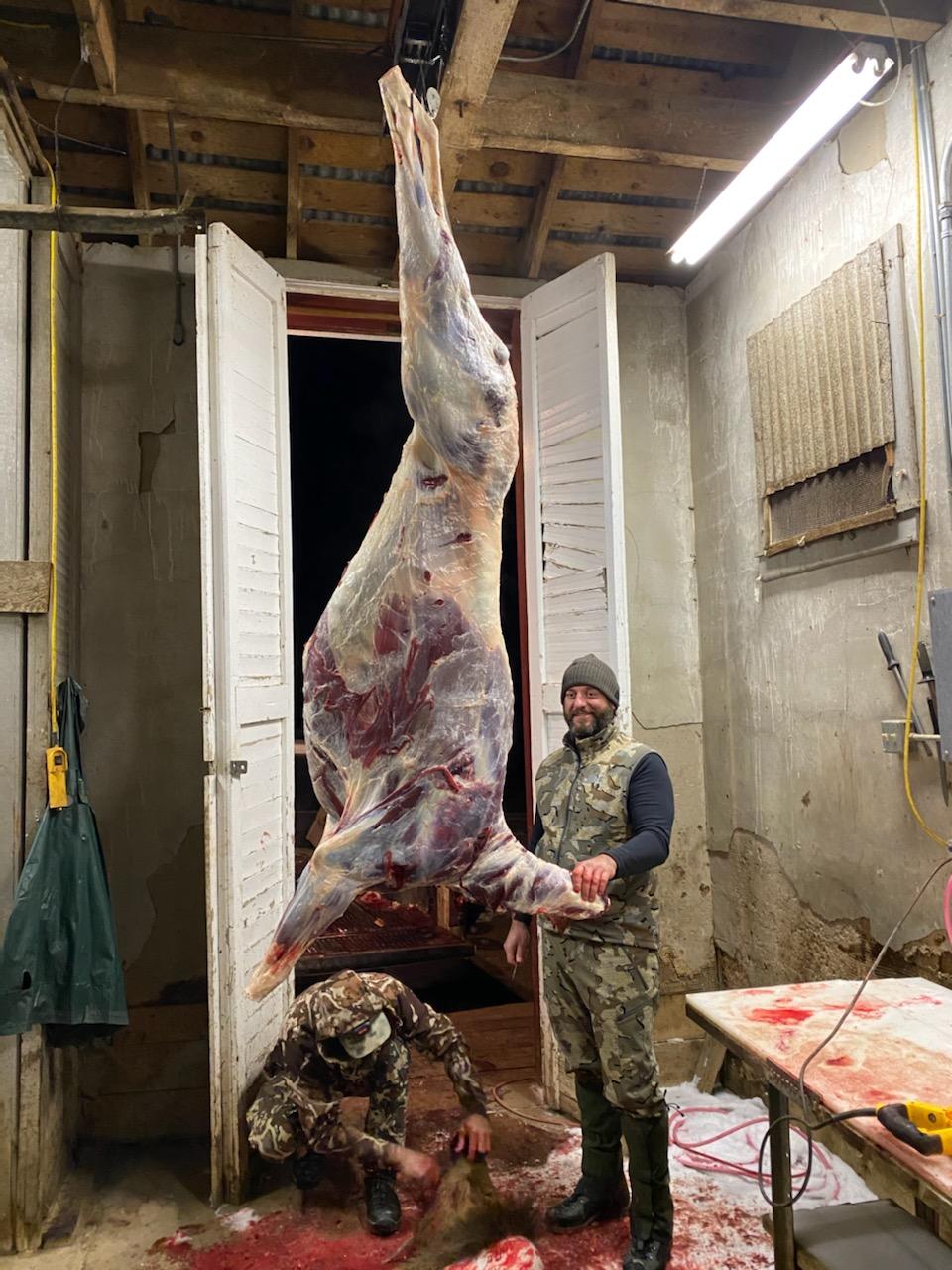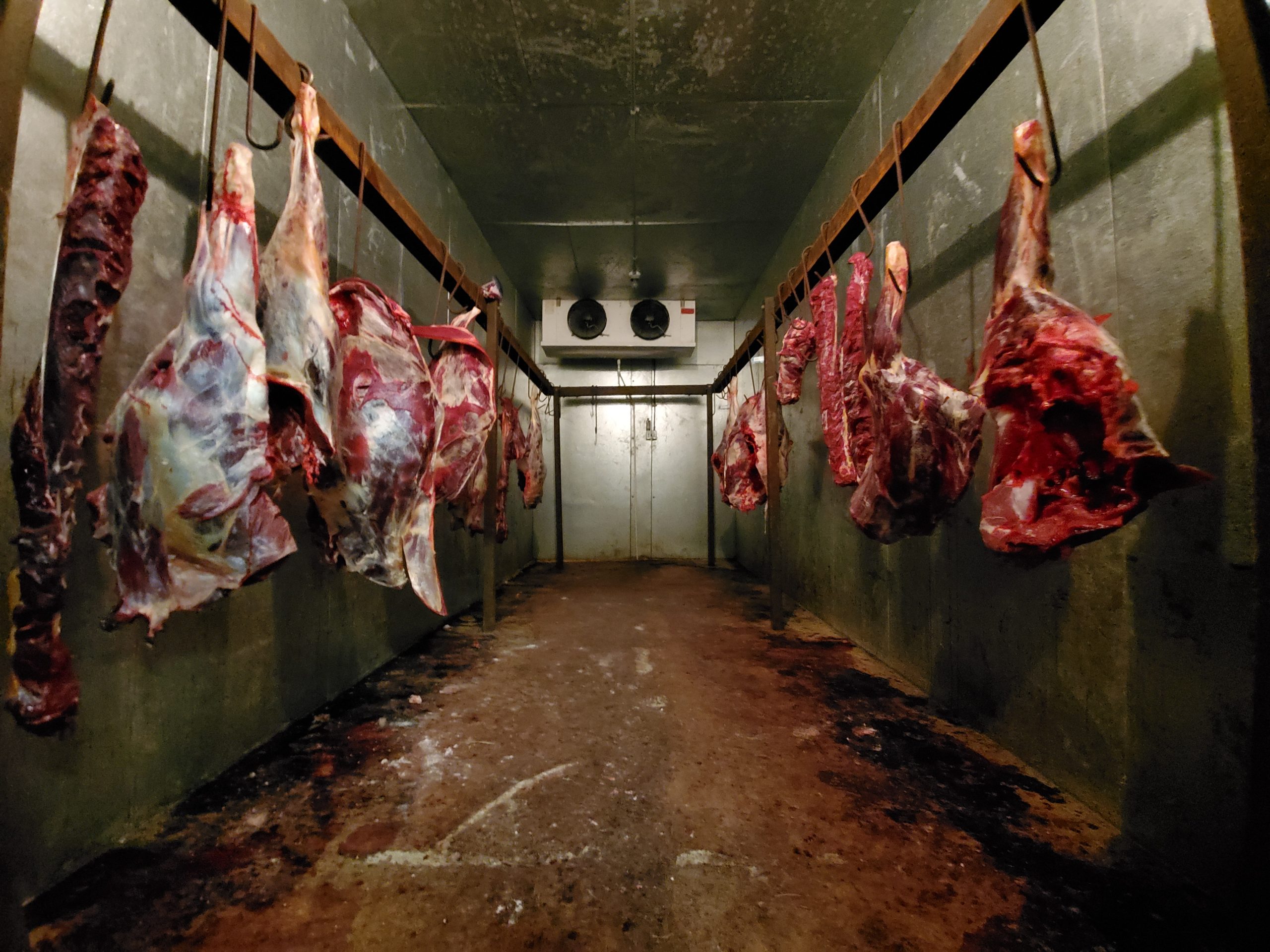 I was thankful to harvest such a beautiful animal in such a majestic place.  This is one of my favorite parts of hunting and I am glad that I will be able to enjoy and share many meals in the future with family and friends.  Special thanks to Maven Optics for sending me a RS.3 to try out on this hunt.  It performed flawlessly, held zero in cross country travel and some pretty adverse conditions.  I highly recommend you head over to Mavenbult.com to check it out along with some of their other awesome products.