If you asked the hard-core upland hunters which is their favorite type of shotgun to carry in the woods, I'd go out on a limb and say the majority will answer an over/under in either 20 or 28-gauge. Now some may prefer 410 bore, or a 12-gauge, while others are more comfortable with a double barrel side-by-side, but that's a whole other can of worms for another article – anyway I digress. The main reason over/under shotguns are so popular in the upland hunting community is the ability to customize their shot type and spread to pair with different types of wing shooting. Also, their reliability in the field is next to none. If you're looking for that new grouse duster for 2021, the Mossberg Reserve Series will likely have something that catches your eye and fits the bill!
In the past week we saw new shotgun offerings from Winchester, Browning, and Stoeger make their debut to the industry during SHOT Show 2021, each one leaning towards the waterfowl hunting crowd with over-sized furniture and operation features. But don't fret, fellow uplanders, I've been keeping my nose to the ground for all of you, and have some exciting new shotgun options for 2021 to show you.
First, the Mossberg International Silver Reserve Field and the Gold Reserve Sporting Series:
Silver Reserve Field Series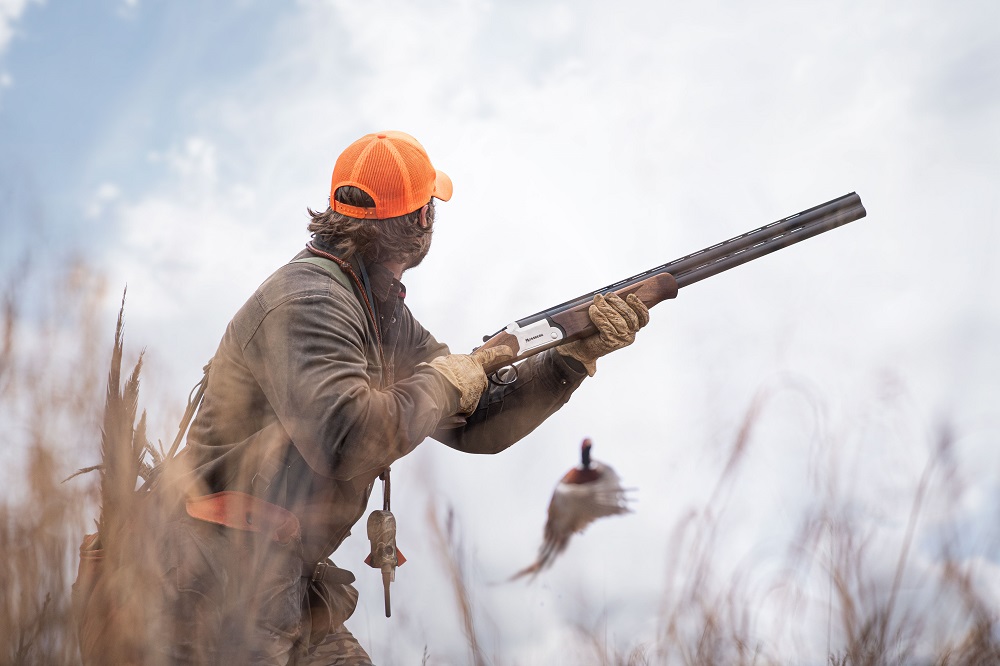 These affordable O/U shotguns have black walnut stocks with satin finish; handsome cut-checkering on the grip and forend; 14-inch length-of-pull (LOP) and complementing matte blue finished, vent rib barrels (10mm wide). Other standard features include shell extractors; 28-inch (12 gauge) or 26-inch (20 gauge, 28 gauge and 410 bore) barrel lengths, topped with a front bead sight; Field Set of 5 flush choke tubes (Cylinder, Improved Cylinder, Modified, Improved Modified and Full); satin-finished silver receiver with engraved Mossberg® logo; and tang-mounted safety and barrel selector.
An optional 12-gauge Field version features a durable black synthetic stock with matte blue receiver and barrels (28-inch) and is equipped with a fiber optic front sight; making this break-action ideal for small game or turkey hunting.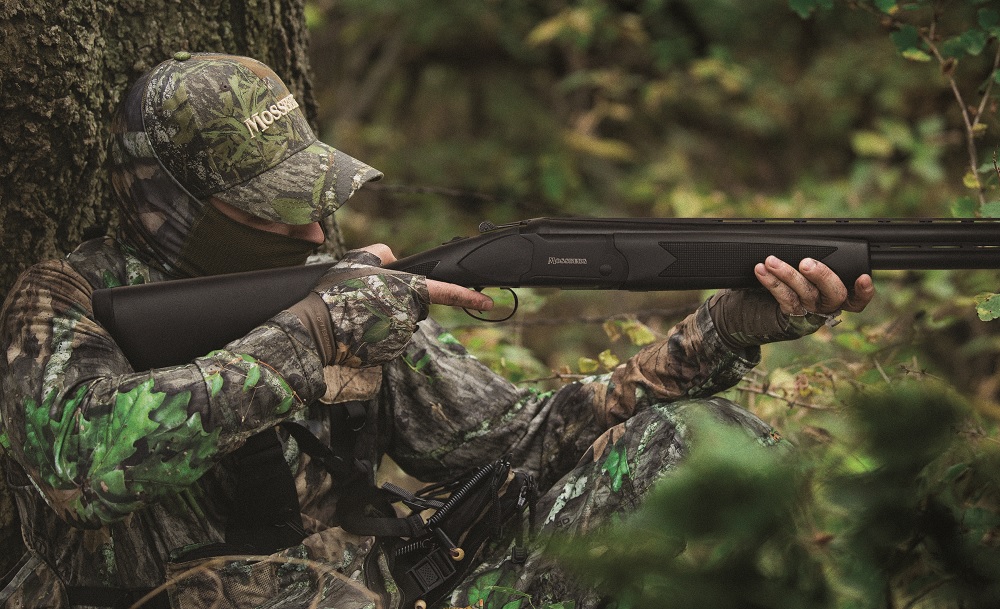 For younger shooters or to accommodate adults requiring a shorter length-of-pull, the 20-gauge Field Youth O/U features a 13.25-inch LOP. MSRP: $692 (Black Walnut Stock) and $636 (Black Synthetic Stock)
Gold Reserve Sporting Series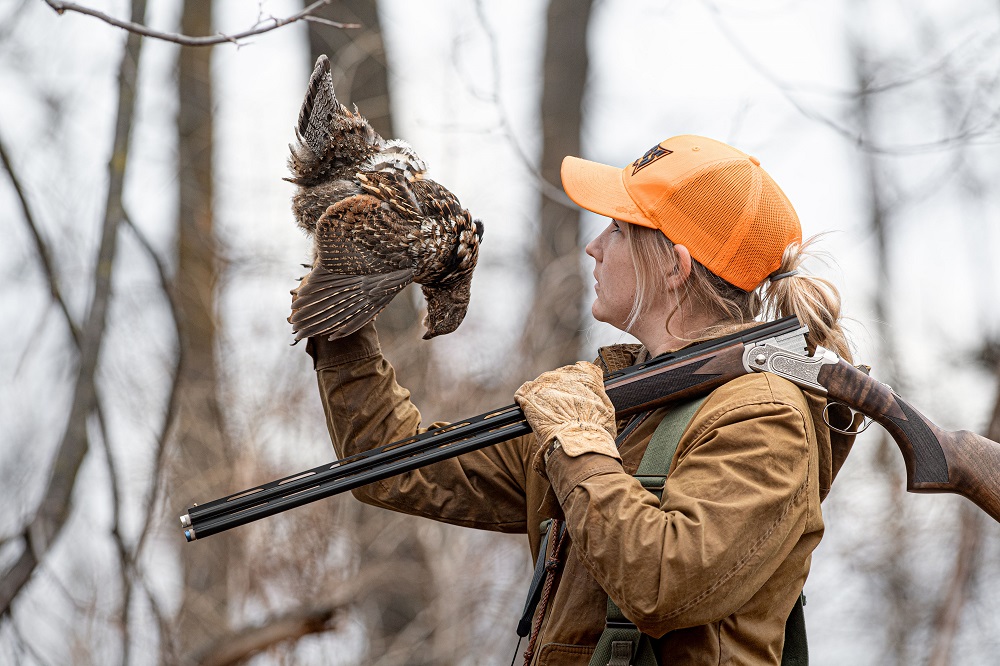 With features traditionally reserved for high-end double guns, the Gold Reserve O/U shotguns have hand-selected black walnut stocks; cut-checkering on the grip and forend; and polished-blue barrel finish. These competition-ready guns are equipped with 28 or 30-inch vent rib barrels (10mm wide); shell ejectors; front bead sight; and extended and checkered Sport Set of 5 choke tubes (Skeet, Improved Cylinder, Modified, Improved Modified and Full). Further enhancing the Gold Reserve series are polished silver receivers with decorative accents including jeweling of the action, rich scrolling engraved on the safety/barrel selector and action release and a distinctive 24kt gold inlay on the underside of the receiver.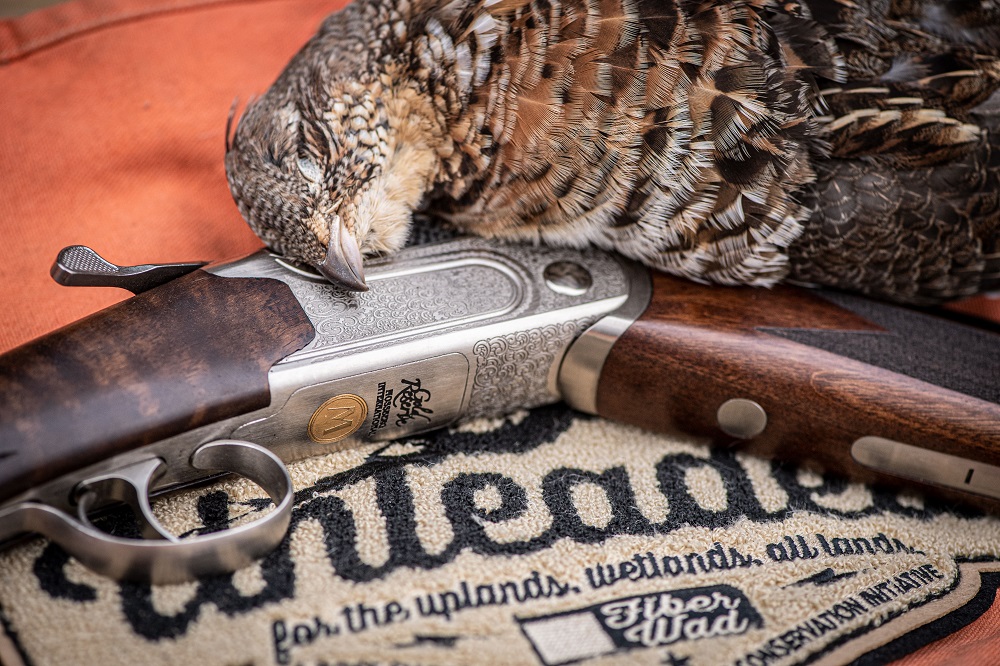 In addition to the standard Gold Reserve Sporting models, two optional 12-gauge versions are available. The Gold Reserve Black Label sports a 30-inch, polished-blue barrel with bead sight and complementing polished blue receiver featuring engraved scrolling and gold inlay.
The Gold Reserve Super Sport is designed for maximum shooting comfort with its adjustable stock for cast, comb height and LOP (13 to 15 inches); 30-inch high vent rib barrel (12mm tall x 10mm wide) equipped with a fiber optic front sight; and polished silver receiver with gold inlay and scrolling. MSRP: $983 (Sporting and Black Label) and $1,221 (Super Sport)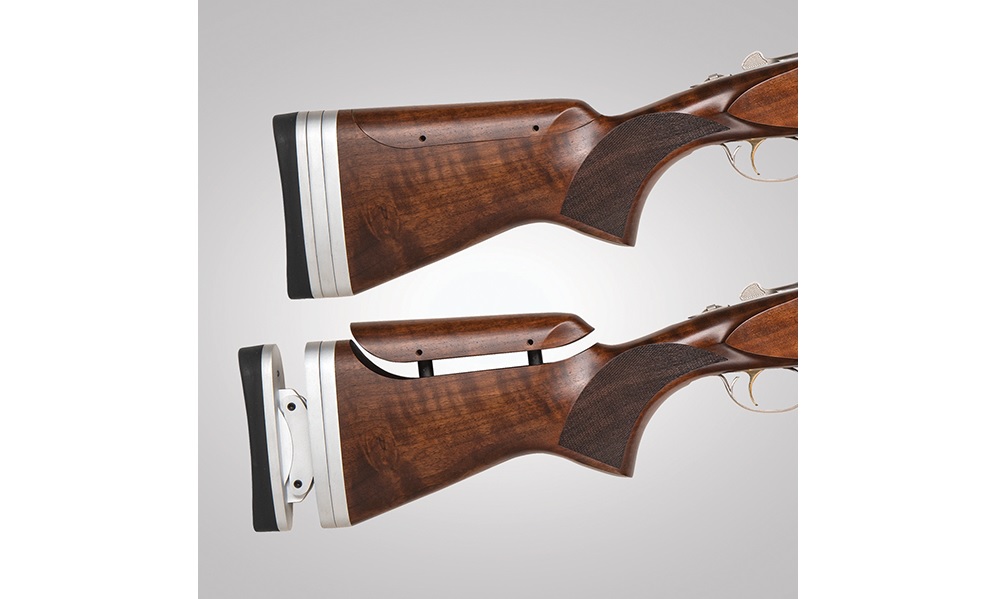 Refined, durable and well-appointed, the Mossberg International Reserve Series provides shooters and hunters with over-and-under shotguns loaded for performance at affordable prices. For more information on these break-actions and our extensive line of pump-action and autoloading shotguns, please visit www.mossberg.com.